Enable global pharmaceutical compliance with track and trace, smart data management and inspection
T&T for Pharmaceuticals is a MUST to operate business in many countries/regions such as USA, EU, Brazil, GCC, Egypt, South Africa and many more.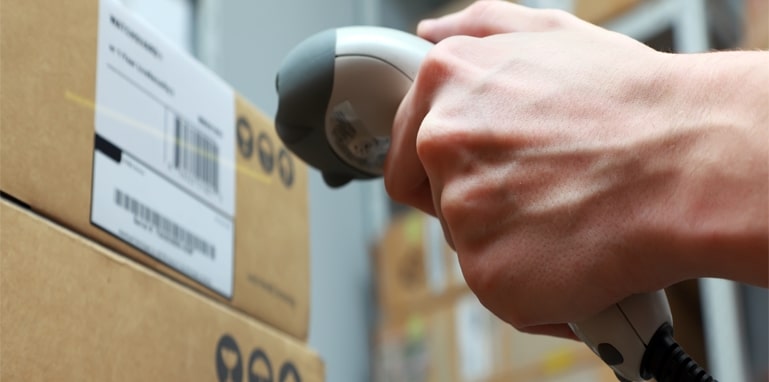 // Manufacturers, Warehouses, 3PL, Pharmacies, and Hostpital
T&T Portfolio
Pharma T&T Compliance Modules
Pharma and CPG Factories
Supply chain 3PL /Wholesalers & Distribution centers
Dispensers, Pharmacies &  Hospitals
External communication and regulatory compliance reporting (EDA, RSD, Trace link, Euro Hub, … )
Enterprise Modules
ERP integration & APIs (ORACLE, SAP, JD Edwards)
HMS integration
POS Integration
Regional / National Data Hub Repositories and Data Lakes, on Premise & on Cloud services
Site Master Modules
Serialization Plant Manager & MES integration
Serialization Warehouse Manager
Area Stores Manager
Mobile Modules for health care Sector
HH Android scanners
Warehouse Execution Mobile Application
3PL aggregation 
Dispensing terminals
POS terminal
Pharma T&T Systems
Serialization Standalone & online Systems
Aggregation Standalone & online Systems.
End of line Automation Case packer , Bundlers, Pick to tote and Palletizers.
In Line Serialization (High Speed)
Features
Technical
Packing
High speed up to 600 c/m: Machine speed is compatible with high speed cartoner machines that reaches 500 c/m with maintaining good quality printing and stable continuous production flow
User friendly SW: SW is designed to ease the operation, secure and simplify the process
Robust mechanical system: Mechanical system is designed and tested to withstand continuous high load operation, with simple and economic maintenance
Data integrity: The machine has a local Database storing all serials status and events, Following CFR 21 Part 11 regulations
Machine length: 1500 mm
Machine width: 1087 mm
Machine height: 1690 mm
Machine frame: Stainless steel
Cladding pannels/doors: Transparent / non-transparent: Polycarbonite
Weight: Approx. 400 KG
Control cabinet: Integrated in machine
Working procedure: Servo / Pneumatic
Supply voltage: 220VAC
Output: Max. 600 carton / min
Carton length (L) min / max: 60-200 mm
Carton width (B) min / max: 40-150 mm
Carton height (H) min / max: 20-110 mm
Infeed (Customer Requirement): Running direction right
Outfeed (Customer Requirement): Outfeed
In Line Serialization (Smart)
Features
Technical
Packing
Compact design 724 mm length: In most cases the machine fits in production line area
Speed up to 400 c/m: Machine speed is compatible with most of Automatic packaging line speeds with the highest Printing quality
User friendly SW: SW is designed to ease the operation, secure and simplify the process
Robust mechanical system: Mechanical system is designed and tested to withstand continuous high load operation, with simple and economic maintenance
Significantly low reject rate: Due to our highquality imaging system and SW algorithms Reject rate is less than 0.7 %
Data integrity: The machine has a local Database storing all serials status and events, Following CFR 21 Part 11 regulations
Modular: the machine is designed to be installed inline after Automatic cartoner machine or check weigher, also could be installed stand alone for manual feeding operation in manual packaging lines
Machine length: 724 mm
Machine width: 1160 mm
Machine height: 1700 mm
Machine frame: Stainless steel
Cladding pannels/doors: Transparent / non-transparent: Polycarbonite
Weight: Approx. 250 KG
Control cabinet: Integrated in machine
Working procedure: Servo / Pneumatic
Supply voltage: 220VAC
Output: Max. 400 carton / min
Carton length (L) min / max: 60-200 mm
Carton width (B) min / max: 40-150 mm
Carton height (H) min / max: 20-110 mm
Infeed (Customer Requirement): Running direction right
Outfeed (Customer Requirement): Outfeed
Online Serialization System
Integrated on an existing machine: Available with minimum footprint
Visual log for bad items: Available
Added proccess time

Report: Reporting batch statistic
Audit trail: Keep log of user actions while system is running
Exception handling: Available for sample taking and destroy or check carton state
User Access Management: Enable creating/editing users with different levels
Visualization: Extra screen for visualization of multiple scanners (optional)
Feature: Comment
Online Aggregation System
Integrated on an existing machine: Available with minimum footprint
Visual log for bad items: Available
Added process time: AVG 2 Sec / Unit considering manual scanning
Aggregation mode: Before serialization, after serialization, integrate to Origin serialization
Exception handling: Available for sample taking and destroy or check carton state
User Access Management: Enable creating/editing users with different levels
Report: Reporting batch statistic
Audit trail: Keep log of user actions while system is running
Palletization: Single / Multiple scanners (For bundling)
Visualization: Extra screen for visualization of multiple scanners (optional)
Offline Serilization (Standalone Machine)
Machine length: 1500 mm
Machine width: 850 mm
Machine height: 1700 mm
Machine frame: Aluminum - profile, stainless steel
Cladding pannels/doors: Transparent / non-transparent: Polycarbonite
Weight: Approx. 200 KG
Noise level: 66 dB
Control cabinet: Integrated in machine
Working procedure: Servo / Pneumatic
Supply voltage: 220VAC
Output: Max. 750 carton / min
Dimensions min. W x L : 64 x 45 mm
Dimensions max. W x L: 372 x 430 mm, 372 x 500 mm
Material thickness min.: 100 g/m²
Material thickness max.: 5 mm
Infeed (Customer Requirement): Running direction right
Outfeed (Customer Requirement): Outfeed
Bulk Aggregation (Semi-Automatic Standalone Machine)
Maintenance free: The machine has no moving parts for robust operation
High success rate up to 99.8 %: due to its optimized vision system and software algorithms
Data integrity: The machine has a local Database storing all serials status and events, Following CFR 21 Part 11 regulations
User friendly SW: SW is designed to ease the operation, secure and simplify the process
Multi-level: the machine is available with several models to serve up to 3 aggregation levels simultaneously (bundle/case, Master case, and pallet)
Aggregate through Shrink wrapped bundles: The machine is available with models that can aggregate through shrink wrapped bundles, using special design vision system for this application
Machine length: 700 mm
Machine width: 900 mm
Machine height: 1700 mm